Tips for a great HopToDate experience:
1. Arrive on-time
Being late means less time for conversation with the other guests, and potentially a missed opportunity to make the best impression.
3. Keep an eye on the time
Your schedule will indicate the time you are expected to arrive at each location. It is the responsibility of the guests to know when to leave one location for the next. Time does indeed fly while you're having fun, so in order to keep to the plan, some guests find it useful to set a phone alarm.
5. Be Respectful
Good conversations come from an active mixture of talking and listening. We encourage guests to be mindful of this, as well as each other during the event. No guest is left behind!
7. Have fun!
This is rule #1! HopToDate events are all about a friendly, stress-free way to meet new singles and having a great time.
2. Bring Cash
Some of the locations may not accept cards. It is also much easier to pay your bill and make a swift departure for the next location.
4. Drink Responsibly
HopToDate events are about meeting new people and having fun. Over-indulgence in alcohol can be dangerous and rarely makes for a good impression.
6. Introduce yourself
Learning someone's name is the first step in building a relationship. Introducing yourself when you arrive is natural for most people. But with so many new people, names are easy to forget. Don't be shy to repeat your own, or to ask someone theirs if you are unsure.
What if you could have a fun group night out, visit several cool locations, and meet lots of new people, all in the same evening?
Sign up today, alone or with a friend, you're in for an amazing experience!
Six great reasons to join our next bar-hopping event!
WE ARRANGE EVERYTHING
All guests are provided with a personal schedule, with details about where to go and which teams to join at each location. We always have tables and seats reserved to make for an easy, stress-free experience.
NO 1-ON-1
Forget the awkward silences and grasps for conversation. Do you click with someone a little less? No problem! There are always several other people at the table to keep the conversation moving.
REAL ENCOUNTERS
Networking apps and social media are full of canned personal statements coupled with old and doctored photos. HopToDate events bring you into live contact with motivated single people.
AFFORDABLE
The chance to meet so many new people for the price of a few drinks is a great value.
3 LOCATIONS
At each location, you will meet 4 to 8 new singles for 60–90 minutes. Enough time for real conversations and impressions.
INCLUDING AFTERDRINK
For some guests the AfterDrink is the best part of the evening. All the teams come together at the last location for another chance to meet more singles & to catch-up with new friends from the previous locations.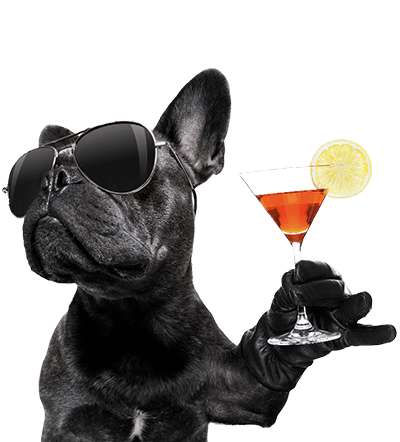 Secure online registration and payment
Immediate booking confirmation
Book alone or with a friend
Book now